Bringing selfcare standard into one of the oldest industry
Fast and economical design of a prototype illustrating the value proposition of a service through a key path.

With a capped budget, the Starter Pack allows you to get a concrete and complete representation of your value proposition. Once your key path is concretized, it becomes possible to finely estimate the costs to create the missing screens or user paths that will allow you to have a complete service.
Featured projects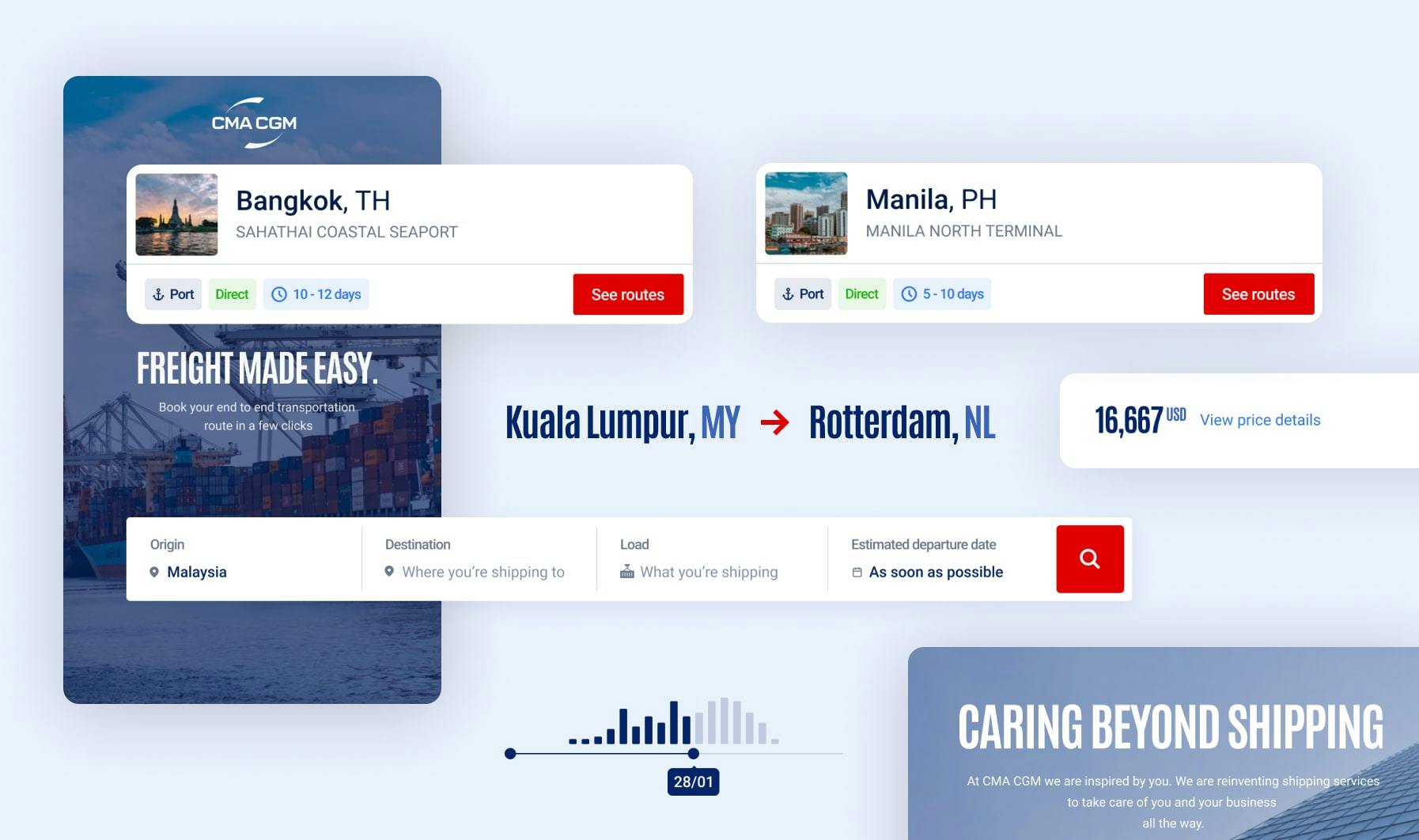 CMA CGM
Optimization of user experience
How do you empower mid-sized companies around the world to manage their exports autonomously, with a simple and powerful booking tool?
Optimization of user experience
More logistics projects from our index
CMA CGM

Design of a container tracking mobile app

Mondial Relay

Sprint A/B testing

CMA CGM

Optimization of user experience

Bolloré

Redesign of an optimization tool for freight transport

Bolloré

Redesign of a quotation tool for freight transport

Bolloré

UX / UI optimizations on a parcel tracking tool